Laux Lawyers AG
Pioneering the Future of Legal Services: Laux Lawyers AG's Digital Transformation Journey with DocIQ
Discover how Laux Lawyers AG embraced digital innovation, streamlined workflows, and enhanced collaboration with clients through the adoption of DocIQ's cutting-edge document management platform.
Editor's Note: This version has been automatically translated from the original German version using DocIQ AI. While we strive to provide accurate translations, there may be minor discrepancies in grammar or terminology.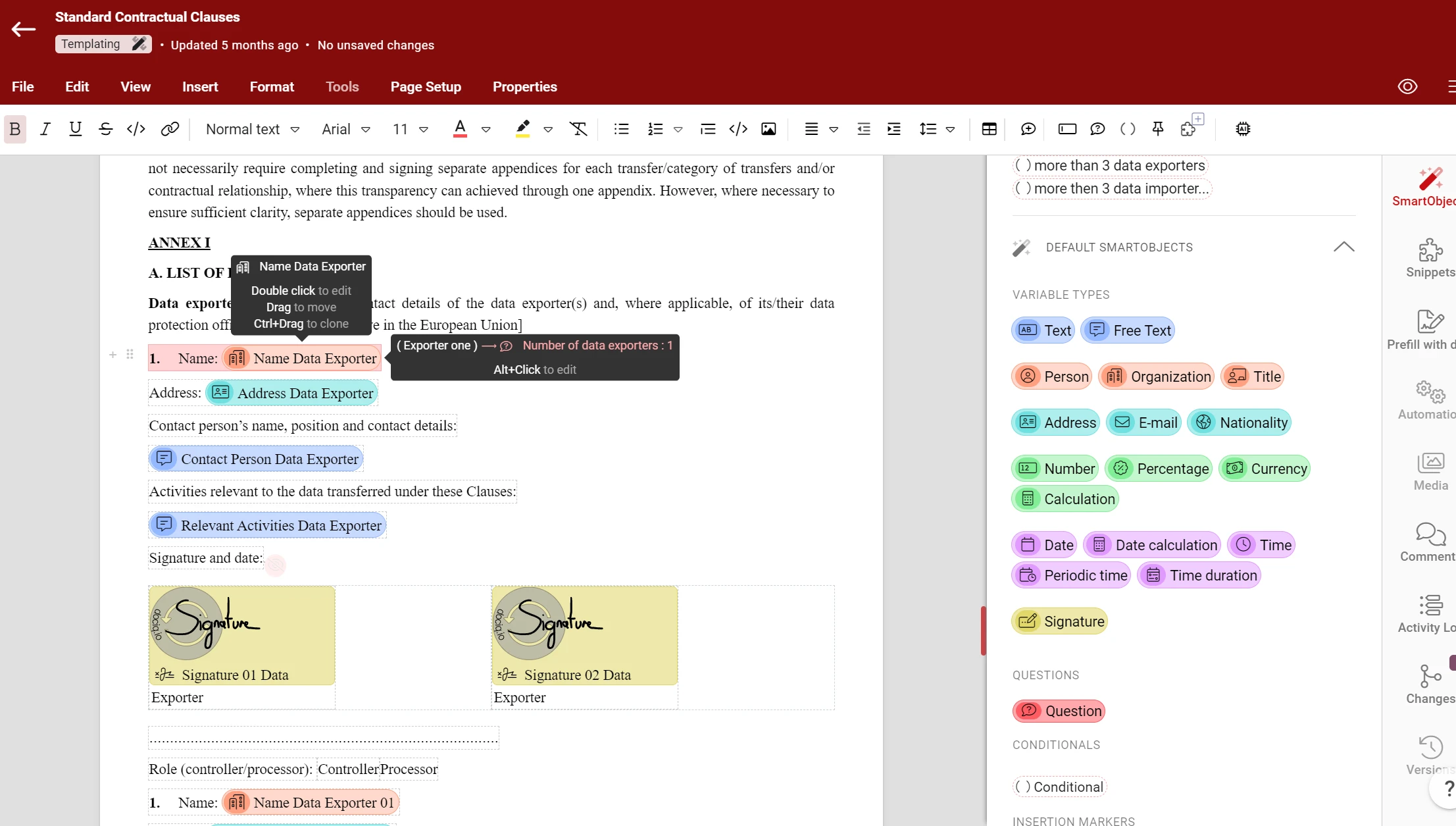 Background
Christian Laux from Laux Lawyers AG met with Contract Vault founders Gordon Mickel and Perica Grasarevic for the first time in autumn 2017 to discuss the vision of "DocIQ". At that time, the DocIQ platform existed only as an initial white paper draft and some visual mockups.

Laux Lawyers AG sees itself as a pioneer in the field of digitization and was willing to support the project from the very beginning.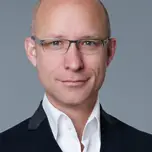 Implementation Criteria
When a viable beta version emerged from the idea, Laux Lawyers AG defined which requirements DocIQ had to meet in order for it to be used by law firms as an "end to end" document solution in everyday legal practice.

Must-have criterion: Compatibility with legal and regulatory requirements for attorney activity
Implementation: DocIQ can be used in a legal environment. Customer data is stored on Swiss servers at local hosting providers. As a client, Laux Lawyers AG was able to influence both the choice of hosting partner and type of hosting, making it possible even for dedicated servers' deployment. DocIQ was developed entirely within Switzerland using proprietary software while following current best practices. Contract Vault provided Laux Lawyers AG with the necessary contractual assurances to act as a processor for a law firm.
Must-have criterion: Text modules for using internal know-how
Implementation: Laux Lawyers AG wants to store contract clauses centrally and link them as needed with specific documents, contracts, and contract templates. The clauses should be intuitive and dynamically applicable. This has been achieved. Laux Lawyers AG has defined standards and manages them centrally. When a clause is adjusted centrally, it can be rolled out into all linked documents. Already executed contracts are not affected by this.
Must-have criterion: Platform speed
Implementation: DocIQ should work in any modern browser, have a short response time, and be able to handle at least 1000 simultaneous users on one instance without delay. This has been achieved. To use DocIQ, Laux Lawyers AG and their partners and clients need only an off-the-shelf computer and an up-to-date browser. The platform also runs stably without delays even when subjected to penetration tests involving four-digit numbers of parallel users.
Must-have criterion: A visual editor for creating intelligent templates
Implementation: Not every step can always be done in DocIQ. Therefore, it was important for Laux Lawyers AG that DocIQ provides at least one common visual format and a machine-readable format with which the work results can be exported at any time. DocIQ offers export via .docx, .pdf, .html for visual use and .json for machine-readable use.
Must-have criterion: Signature solution
Implementation: DocIQ should offer Laux Lawyers AG and their clients the ability to sign documents created through DocIQ with either a simple or qualified electronic signature. Since not every document is created via DocIQ, PDFs should also be importable and signable. Both variants have been implemented by DocIQ. A proprietary solution was developed for the simple electronic signature (SES) application, while Swisscom Trust Services serves as a partner for qualified electronic signatures (QES).


In addition, there were factors that were optional or of lower priority for Laux Lawyers AG:

Nice-to-have criterion: Formatting of templates
Implementation: Laux Lawyers AG recognized - also considering the web-based solutions from Microsoft and Google - that a 1:1 implementation of .docx formats on DocIQ would not be possible. Therefore, it was particularly important for Laux Lawyers to have the most common basic functionalities such as numbering, bold and italic writing, alignment, different fonts, colors and sizes implemented from the start. Further formatting options should be implemented gradually. DocIQ provides the most important formatting functionalities and aims to expand them regularly.
Nice-to-have criterion: Offline availability
Implementation: Since Laux Lawyers AG uses a cloud-based, location-independent IT infrastructure, offline availability of the tools used is not a central requirement. Nevertheless, DocIQ's editor can be preloaded in one or more browser tabs for offline use. Work results will synchronize once the user establishes an internet connection again.
Nice-to-have criterion: On-premise installation
Implementation: Laux Lawyers AG operates on a cloud-based IT infrastructure, so an on-premise installation of DocIQ is not necessary. Upon request, DocIQ is also offered as an on-premise solution in the Enterprise edition.
Nice-to-have criterion: Functionalities that support "previously accustomed" work
Implementation: Since Laux Lawyers AG wants to use DocIQ as an "end to end" document solution, they do not expect any connections to previous systems. Nevertheless, in addition to the ability to download work results in various formats at any time, DocIQ also has the functionality to trigger events and import data from other systems and export it into other systems.
Nice-to-have criterion: Analytics
Implementation: Since Laux Lawyers AG primarily creates documents and templates for clients, they do not directly rely on analyzing the content of their documents as a law firm. However, due to the complete machine readability of its SmartObjects, DocIQ allows for individual or aggregated analyses.

Specific Application
Laux Lawyers AG currently uses DocIQ productively in the following areas:

Signature solution
Laux Lawyers AG uses DocQ as a comprehensive electronic signature solution for all matters, both for signing everyday correspondence with SES and for documents that require increased evidential value or handwritten signatures (using QES). This advanced process allows Laux Lawyers AG to determine all persons who should sign a document and assign the appropriate signature fields. Once a person has signed, Laux Lawyers AG receives a notification.
Standardization and knowledge management
Text modules that can be described and tagged along with different workspaces with different access permissions enable efficient use of one's own know-how. Individual text modules can be dynamically inserted into documents and updated centrally at any time. Even such complexly linked and nested documents can be easily shared, edited, and signed with external clients.
Creation of documents from templates
Laux Lawyers AG uses text modules, variables, conditions, and other SmartObjects to create finished documents based on their templates. In doing so, the firm saves time, avoids errors, and can delegate certain tasks to less experienced staff members.
Provision to clients
Laux Lawyers AG can share any document (be it a policy, contract template or sample letter) with their clients. Individual clients can use these documents independently of one another. If Laux Lawyers AG updates a document, all clients automatically benefit from the new standard upon request. Contracts or letters already created by the client are not affected.
Digitization projects with clients
Clients of Laux Lawyers AG who come into contact with DocIQ during collaboration often express the desire to use DocIQ internally as well. Laux Lawyers AG supports other companies and law firms that also want to digitize their documents and processes or collaborate collaboratively via DocIQ with know-how and templates. If desired, they will digitize the desired documents for the company or check internal digitization for plausibility.

Conclusion: A milestone for every modern law firm Anyone who values high efficiency, security, error avoidance and integration of one's own (internal and external) clients as an attorney can significantly improve their work methods with DocIQ. The prudent use of DocIQ also allows breaking away from old thought patterns; exploring new compensation models (e.g., "Value-Based Pricing" or "Subscriptions"); and making interactions with clients more efficient and collaborative.